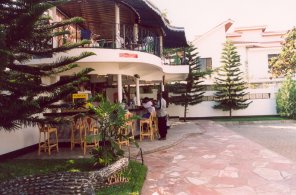 La Kairo Restaurant
La Kairo is a pretty new and beautiful hotel - with a very nice hotel garden with bars and a pool table.
La Kairo Hotel has both in- and outdoor restaurant facilities - and an exquisite service.
You will find professional slot machines at the (inside) bar - allocated from King's Casino.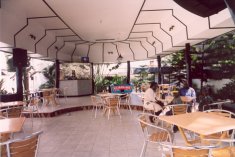 La Kairo Hotel's
Mwanza Guide website

Kirumba Market Street
Main bar open from: 10 - 14 (10 am - 2 pm)
and from: 18 - 23 (6 - 11 pm)
Garden bar open from: 14 - 23 (2 - 11 pm)
TAXI GUIDE: 1.500/= TSH from the city centre
Mwanza Guide price level: MEDIUM
Kirumba Area
La Kairo Hotel