Copyright 2003 - 2017 by Hans Kristoffersen/Mwanza Guide 'Destinations in Tanzania Ltd. P.O. Box 5204 Mwanza, Tanzania. All rights reserved.
Mwanza - the gallery
Mwanza - people and culture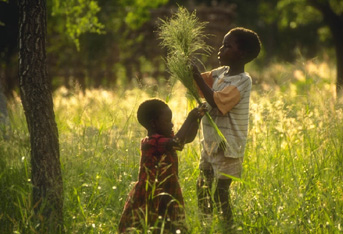 Children at Bujora
Sukuma children are educated from the early childhood. This young fellow is teaching his younger sister how make something out of grass. This photo was some years ago 'CNN Travel Photo of the Month'.