The airy restaurant, surrounded by large glass windows takes full advantage of the fantastic view of Mwanza Bay.
- The sparkling swimming pool.
- Secretarial services.
- Business centre by the reception.
- Wireless internet access throughout the hotel premises.
- Boat & fishing trips can be arranged upon request.
- Room and Laundry Service.
- Private Barbeque area.
Ryan's Bay Hotel in Mwanza is affiliated with
Fortes Safaris Ltd. - in the tourism and
hospitality business for 35 years.
Fortes Safaris specializes in tailor-made safaris
to all the National Parks of Tanzania. We are
proud to have the distinction of being one of the
first tour operators in Mwanza.
For more information on adventure safaris - in cooperation with Mwanza Guide 'online' -
click 'Safaris from Mwanza'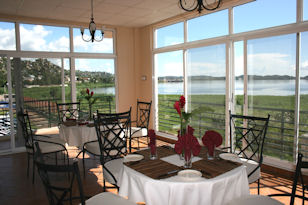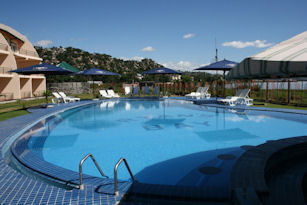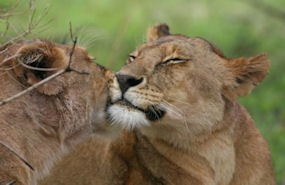 © 2009 Mwanza Guide 'ONLINE'
Facilities