Copyright 2003 - 2017 by Hans Kristoffersen/Mwanza Guide 'Destinations in Tanzania Ltd. P.O. Box 5204 Mwanza, Tanzania. All rights reserved.
Mwanza - the gallery
Mwanza - people and culture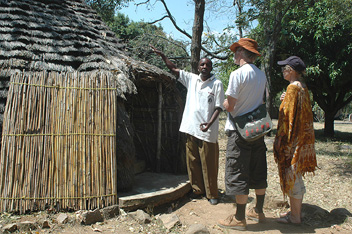 Visitors from Denmark at Bujora
Visitors can have a guided tour at the Sukuma Museum - and learn more about the Sukuma culture and traditions.