Copyright 2003 - 2017 by Hans Kristoffersen/Mwanza Guide 'Destinations in Tanzania Ltd. P.O. Box 5204 Mwanza, Tanzania. All rights reserved.
Mwanza - the gallery
Mwanza - people and culture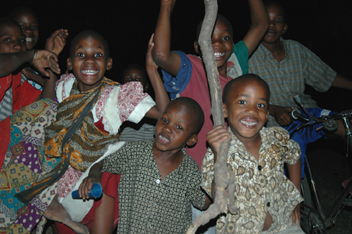 Lovely children
Children, children and children - everywhere. A resource and a challenge for the Tanzanian Government. More than 50% of the population is under 15 years of age.