Copyright 2003 - 2017 by Hans Kristoffersen/Mwanza Guide 'Destinations in Tanzania Ltd. P.O. Box 5204 Mwanza, Tanzania. All rights reserved.
Mwanza - the gallery
Mwanza - and the surroundings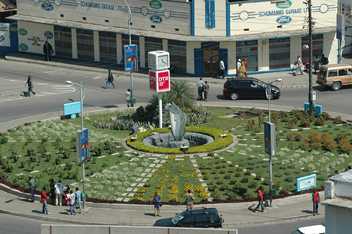 Vic Fish Roundabout
The location is popular as background for photos of various kinds - and of course selfies. The roundabout is located where Kenyatta Road and Station Road are crossing - a very busy place in town nowadays.
People who have been in Mwanza before 2000 will probably remember the place as 'Four Ways Roundabout' and also 'Four Way Inn' - a very popular place to meet people for a drink after work.