Copyright 2003 - 2017 by Hans Kristoffersen/Mwanza Guide 'Destinations in Tanzania Ltd. P.O. Box 5204 Mwanza, Tanzania. All rights reserved.
Mwanza - the gallery
Mwanza - and the surroundings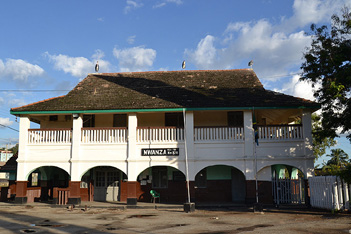 Mwanza Railway Station
The colonial style railway station is used only as a stopover for Marabou Storks on the roof nowadays. The railroad between Mwanza and Dar es Salaam via Tabora (36 hours) has been out of order for some years - and maybe it's just now a page in the history book.