Copyright 2003 - 2017 by Hans Kristoffersen/Mwanza Guide 'Destinations in Tanzania Ltd. P.O. Box 5204 Mwanza, Tanzania. All rights reserved.
Mwanza - the gallery
Mwanza - and the surroundings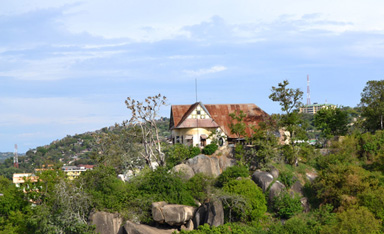 Dr. Robert Koch's House
On one of the hills in Mwanza Town is an old house located on the top - build in the 'German period' for more than 100 years ago for medical research, administration and as a residential facility. The German Nobel Prize winner in medicine (1905), Dr. Robert Koch stayed here for a number of years.
The historical place worth a visit - please check: Visit Dr. Robert Koch's House