Copyright 2003 - 2017 by Hans Kristoffersen/Mwanza Guide 'Destinations in Tanzania Ltd. P.O. Box 5204 Mwanza, Tanzania. All rights reserved.
Mwanza - the gallery
Mwanza - and the surroundings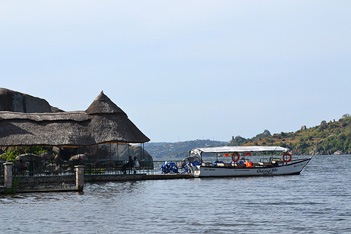 Fancy restaurants at the lake shores
Very nice restaurants are located few kilometre from the city centre - 'Charcoal Ribs' and 'Jembe ni Jembe'. The road from town in a taxi (about 30 minutes) is a challenge,
but when you are there - you will definitely enjoy.