Copyright 2003 - 2017 by Hans Kristoffersen/Mwanza Guide 'Destinations in Tanzania Ltd. P.O. Box 5204 Mwanza, Tanzania. All rights reserved.
Mwanza - the gallery
Mwanza - and the surroundings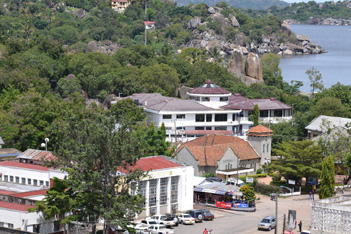 Mwanza Posta
Head office in Mwanza at Posta Road - the white building with the red roof in the middle of the photo.