Copyright 2003 - 2017 by Hans Kristoffersen/Mwanza Guide 'Destinations in Tanzania Ltd. P.O. Box 5204 Mwanza, Tanzania. All rights reserved.
Mwanza - the gallery
Mwanza - and the surroundings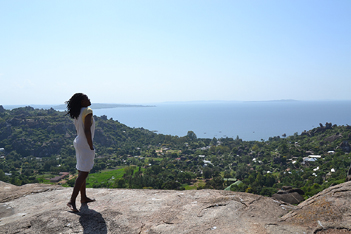 'Jiwe Kubwa' - the gigantic stone
Only six km from the city centre you will find - probably the World's second biggest stone after Ayers Rock (or Uluru) in Australia. The name is Jiwe Kubwa (big stone/rock in Swahili).
The place is absolutely worth a visit - check: 'Safari to 'Jiwe Kubwa'